Ice Machines & Juicers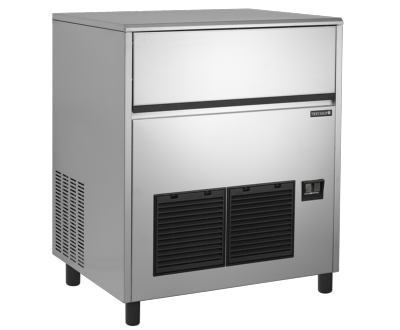 Ice Makers
Ice Making Machines and Ice Flakers are available in various sizes and models depending on the size of your business, and the quantities of flaked ice or ice cubes required. From small tabletop ice maker for small use in Cafes , Bars and restaurants to the larger models used in larger Pubs and Bars where Ice Cubes are needed in larger quantities, our ice making machines generally need plumbing in and a nearby drain facility. We also recommend that a water softener be fitted for the machines to better operate, as this will prevent lime scale affecting the ice maker, hereby extending the life of the machines.
Designed for the trade and catering industry, Refrigeration Freezer's Interlevin Ice Maker produces clear ice cubes, and is fully automated with adjustable feet. ice cubes making machines.
For more information about our Ice Making Machines, and recommendations about their use, please get in touch with us or call us on 01279 419131.